Our amazing customer talk about it all over the world
Do you remember the good old days? A time when life was a simple as ABC. A period in time when our superheroes like Batman, Superman, and Wonder Woman repeatedly saved the day. Well, get ready, because a new set of superheroes and animated characters are coming your way, and believe me when I say that you don't want to miss out The MentaliTEA Folks animation and comic strip.
Our modern-day community of superheroes powers themselves through the day with the help of The MentaliTEA Folks. These men and women are vibrant, passionate, and cunning - no battle too big, no struggle too small, and most importantly, ready to take an extensive dive into the inner workings of the mind.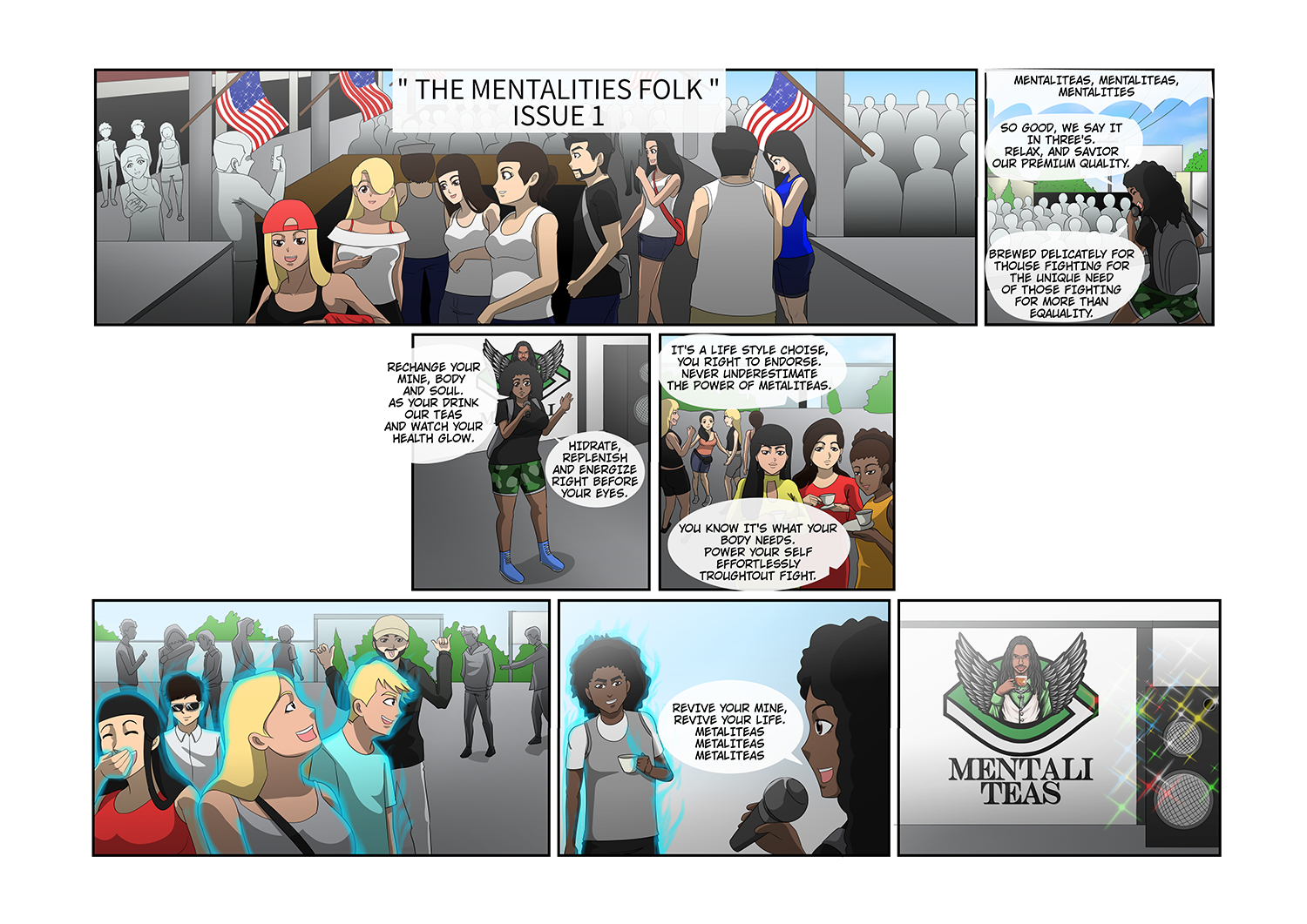 Immerse yourself into comic strip heaven. To read our latest issue..
We are delighted to have you on board. We promise to entertain you with inspirational content that you won't find anywhere else online.
Please enter your email address to be added to our comic strip & animation mailing list. So we can alert customers of new issues, discounts, and giveaways.
This exclusive content will blow your mind.
Stay safe and be social, and most importantly, keep drinking your TEAS; become your own superhero.
Be Social Follow us at our social pages:

"I'm a gigging musician working for artists all around the world. No matter where I
am, I make sure I travel with my bag of teas from MentaliTEAS. They're proven to
get you through your performance. It's so important to connect with your
audience. I credit my improved focus to my teas. Give this company a try you won't
be disappointed".
Roy Sutherland - Freelance piano player.
Tea-rrfic My best-friend.
"I started at University this fall, and I experienced quite a shock to my system at
the amount of time I needed to attend seminars. I was struggling with mental
fatigue and concentration issues. My campus wellbeing adviser handed me a
leaflet for a company called MentaliTEAS. I have been drinking their calm and relax
teas for about four weeks. I credit this company with helping to turn around my
productivity. I urge others to give them a go as well".
Sammy Mooney – First-Year student studying Marketing.